The "ChOLE" classification has evolved over the past several years through repeated evaluation using our 15-year prospective ENTstatistics database.
Whereas "ChOLE" is an acronym for classifying the disease, our staging has a numeric definition calculated from the individual ChOLE scores.
The initial official presentation of the "ChOLE" classification was given at the international cholesteatoma conference in Edinburgh in 2016. At the same time, the European Academy of Otology and Neurotology (EAONO) and the Japanese Otological Society (JOS) proposed another classification system based primarily on extension and complications.
We propose a ChOLE-classification system, which is based on the differentiation into
Ch — cholesteatoma extension
O — status of the ossicular chain at the end of surgery
L — complications
E — degree of pneumatization and ventilation as an indirect sign of Eustachian tube function
A numeric rule is used to stage these cholesteatomas from I-III.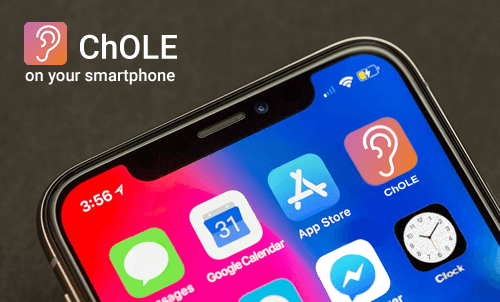 Open Safari. Other browsers, such as Chrome, won't work.
Navigate to https://app.chole.surgery 
Tap the Share button at the bottom of the page.
On the bottom row of icons, scroll over until you see Add to Home Screen and tap this.
Open Chrome (usually your default web browser on Android)
Navigate to https://app.chole.surgery
Tap the three-dot menu button in the top-right corner and choose Add to Home Screen.
Just tap ADD when you're ready.
If you have any questions or comments, we are happy to hear from you!